Legal and Multilateral Advisor
Nicolás Eduardo Ortiz Marín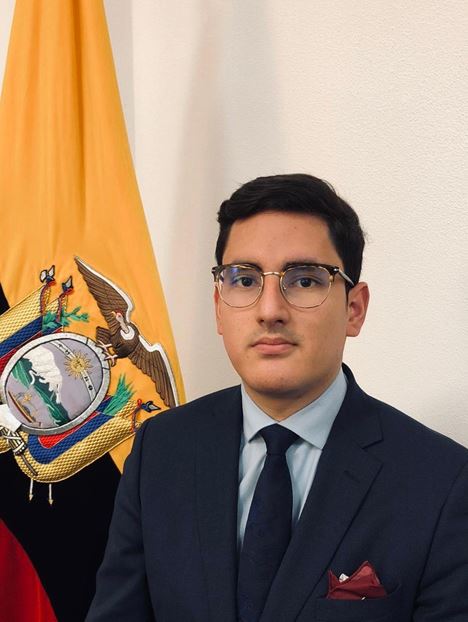 Legal Advisor and Jurist specialized in public international law, international criminal law, international humanitarian law and diplomatic law.
Nicolás has served as, inter alia, Research Fellow and Associate Professor at the Kalshoven-Gieskes Forum for International Humanitarian Law (KGF), Visiting Research Fellow and Project Coordinator at the KGF, and Analyst in the international criminal law module of Oxford Reports. on International Law. He also served as the Assistant to the Office Chief of the ADC-ICT.
He obtained his Bachelor of Laws (LL.B.) from the Faculty of European Law at Maastricht University and obtained his Master of Laws (LL.M.), specializing in public international law, from Leiden University.
Nicolás began working at the Embassy of Ecuador in the Netherlands as an Advisor in the Multilateral Area in July 2019. He is responsible for the management of multilateral procedures related to the Organization for the Prohibition of Chemical Weapons ("OPCW"), the International Criminal Court ("ICC") and the Group of Latin American and Caribbean countries ("GRULAC").